The purpose of the Nob Hill Neighborhood Association is to enhance and improve the quality of life for residents. The boundaries of the association are shown here: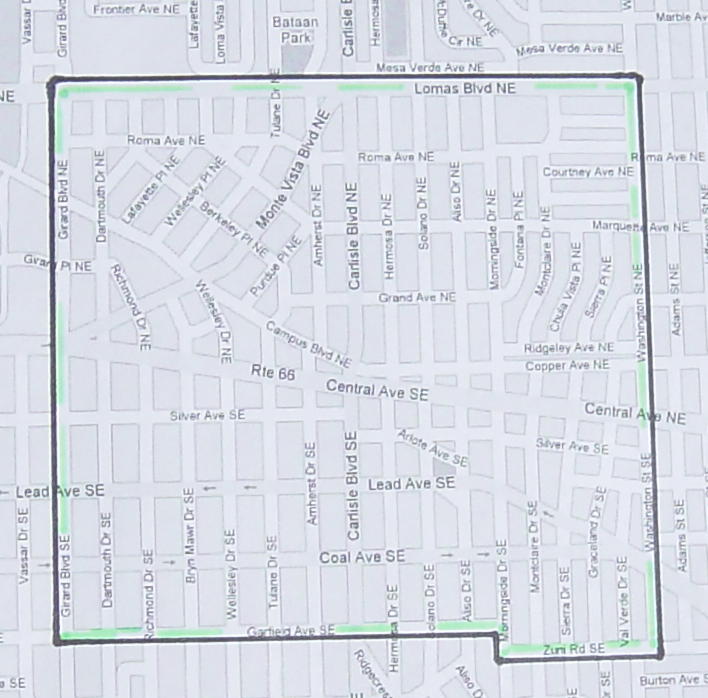 Note that a portion of Nob Hill is also part of the Southeast Heights neighborhood association; see the city website for specifics.
Our association meets once or twice each month.  The 2nd Monday of the month is a business meeting, open to the public, and is held at Monte Vista Christian Church.  We often hold a second meeting on the 4th Thursday of the month, which is an outreach or forum event.
If you are interested in learning more about our work or joining please email us at theboard@nobhill-nm.com.