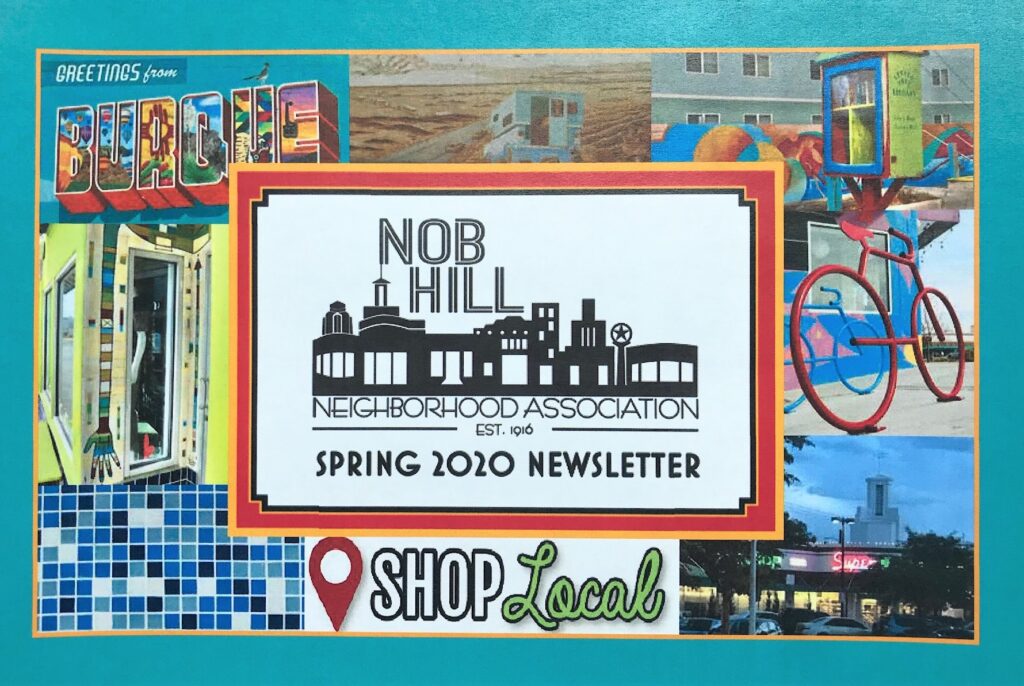 Our Spring '21 Newsletter is a wrap and will soon be delivered to every house and business in Nob Hill and 600 will be distributed to area businesses.
Advertising in our Fall '21 Newsletter is easy.
If your business or residence is within the boundaries of the association (Girard Blvd, Lomas Blvd, Washington St. and Garfield St.) you qualify for LOCAL rates and will receive priority acceptance if space is limited.
Below are our normal advertising rates.
If you reserve and pay for 2 issues we are pleased to offer a 10% discount on the pair.
AD SIZE                      LOCAL RATE PER ISSUE      NON-LOCAL RATE PER ISSUE
Business Card                    $63.00                                             $72.00
¼ Page                                $125.00                                            $144.00
1/3 Page                             $190.00                                             $215.00
½ Page                                $250.00                                            $288.00
Full Page                             $500.00                                            $575.00
We can only accept ads or photos in .JPG format.
To reserve please email your name, phone, email, ad size, number of issues, payment amount and method to your advertising contact or to Lucille at ltadvisor@yahoo.com or call her at 250-3860.
Deadline for ad copy and payment will be posted here.
Payment Options
You can mail a check to: Nob Hill Neighborhood Association, PO Box 4875, ABQ, NM 87196-4875, ask us for a PayPal invoice or send via our PayPal Profile