Our Fall 2018 Newsletter is being delivered to 3,000 homes and businesses the week of September 1 and is available right now right here.
We need your help!!! If you are willing to deliver roughly 100 newsletters please email theboard@nobhill-nm.com
For advertisers:
Your neighborhood association will start work on your Spring 2019 Nob Hill Newsletter about February 1, 2019. Please check in at this site then if you are interested in advertising or email now to newsletter@nobhill-nm.com or call 991-1388.
To the businesses who support us in this way we say THANK YOU and we encourage every Nob Hilleño to SHOP NOB HILL  and tell your friends !!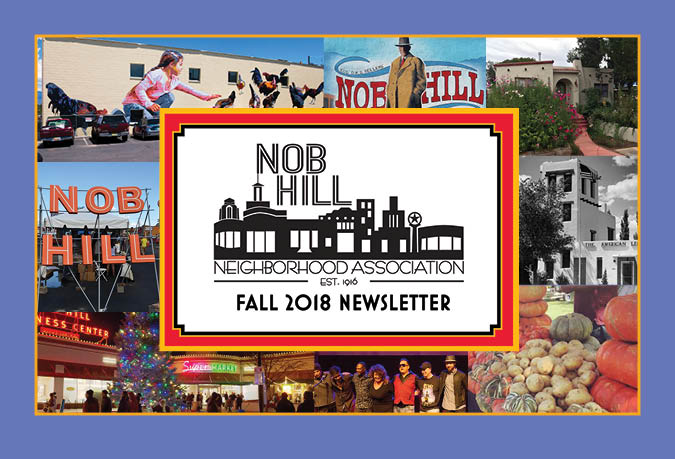 Here are our rates for your consideration. THANK YOU!!!