1916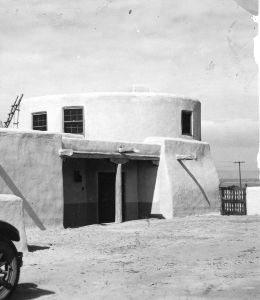 In 1916 Sellers platted the eastern half of University Heights, constructing a water tank near the corner of what would become Carlisle Blvd and Coal Ave to serve the new addition. Eventually, the private water system was replaced by a City system and a house was constructed around the water tank which was turned into its living room. The house still stands at 319 Carlisle SE. Museum of Albuquerque PA1980.061.139, 1/1938
1925 through 1931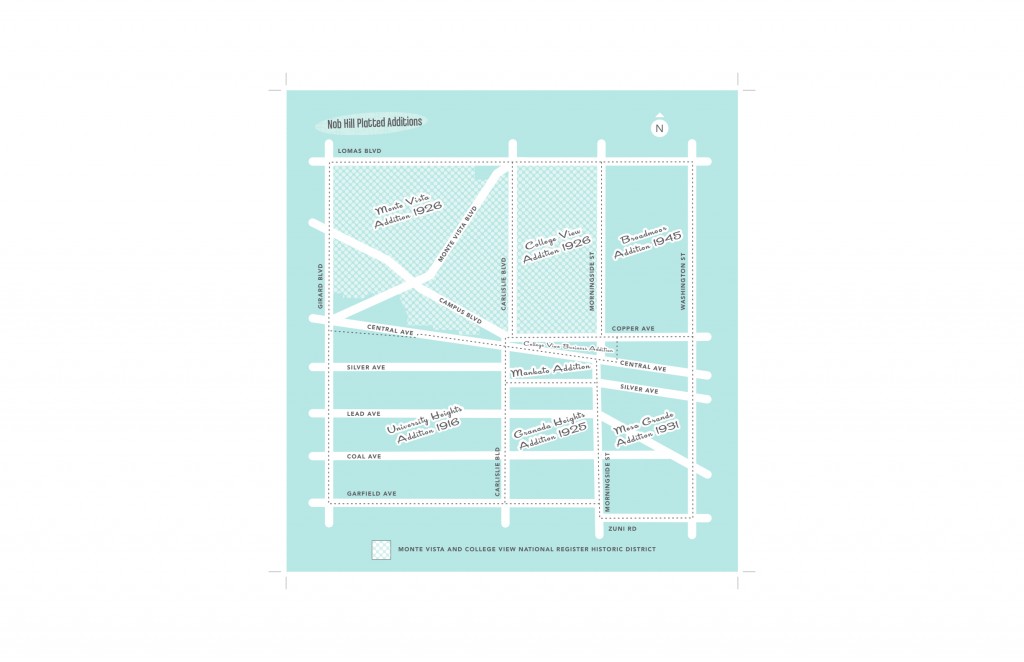 Granada Heights was platted in 1925 by Mrs. KB Patterson, who eventually resided in the picturesque SW Vernacular house at 300 Carlisle Blvd SE.
Monte Vista Addition was platted by William Leverett Sr. in 1926. This addition lies on sloping ground which was prone to flooding from Campus wash, roughly aligned with what is now called Campus Blvd. Because of the unusual site Leverett hired S.R. DeBoer, a Denver planner. He conceived a plan which abandoned the traditional grid pattern, substituting a series of curving streets which would deliver monsoonal flows over streets to Campus Blvd. This maximized the land available for development while minimizing the threat of flooding.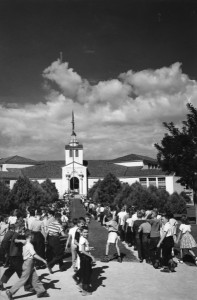 Anxious to offer amenities that would induce newcomers to consider this easternmost of suburbs, Leverett also dedicated a portion of the land for use as a school. Monte Vista Elementary School, constructed in 1930, was listed on the National Register of Historic Places in 1981. Also in 1926, Charles McDuffie platted College View Addition. Mesa Grande was platted in 1931.
Monte Vista Elemenatary as it appeared in 1946. The Albuquerque Museum Photo Archives