The first part of what we now know as Nob Hill was platted by Col D.K.B. Sellers in 1916. I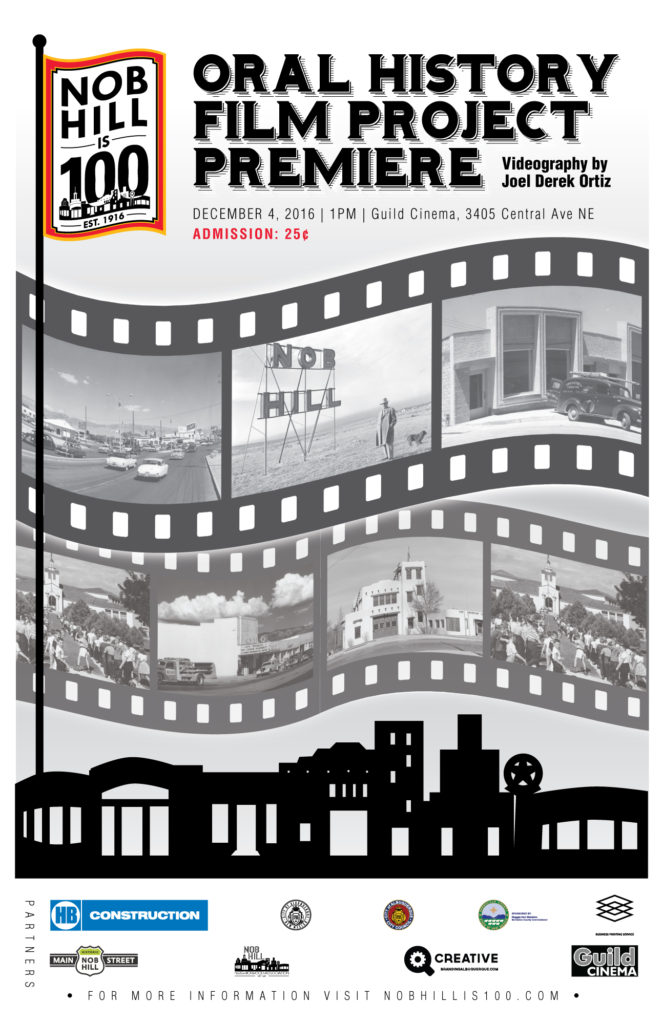 n celebration of Nob Hill's 100th birthday in 2016 members of the Nob Hill Neighborhood Association  interviewed 45 tradition bearers who shared their stories.
Thanks to a generous community grant from Bernalillo County interviews were taped and edited by Joel Derek Ortiz.
With his assistance community members created five short films which premiered at Nob Hill's Guild Cinema on September 4, 2016.
Through the generosity of Nob Hill Neighborhood Association and the 45 community-minded tradition bearers you can share their stories here.