We value things that last. Let's restore our historic urban forest. Marc and Pamela Weese Powell, chairs recarmarc@gmail.com, pamelaweese@gmail.com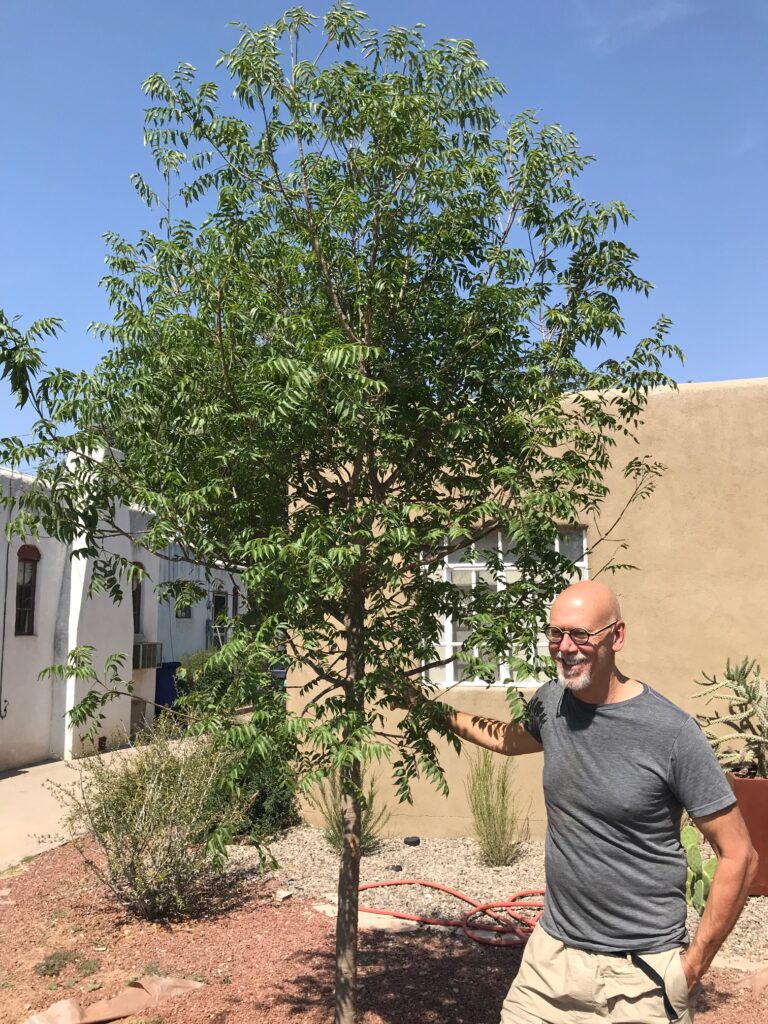 Look who just planted a tree! Steve recently moved to Hermosa NE and planted this Chinese Pistache. It's on the ABCWUA tree list and he plans to seek the tree rebate. Welcome, Steve! Thanks for helping make Nob Hill even better!
If you or a friend recently planted a tree in Nob Hill please send us a photo and caption.