Nob Hilleños prize our historic character, viewing it as a cultural resource well worth caring for. Like art or music, historic architecture enhances our quality of life.
One of the purposes of Nob Hill Neighborhood Association is to preserve Nob Hill's historic character and landmarks. We do this through efforts to uphold beneficial community planning and by educational outreaches like our annual architectural walks.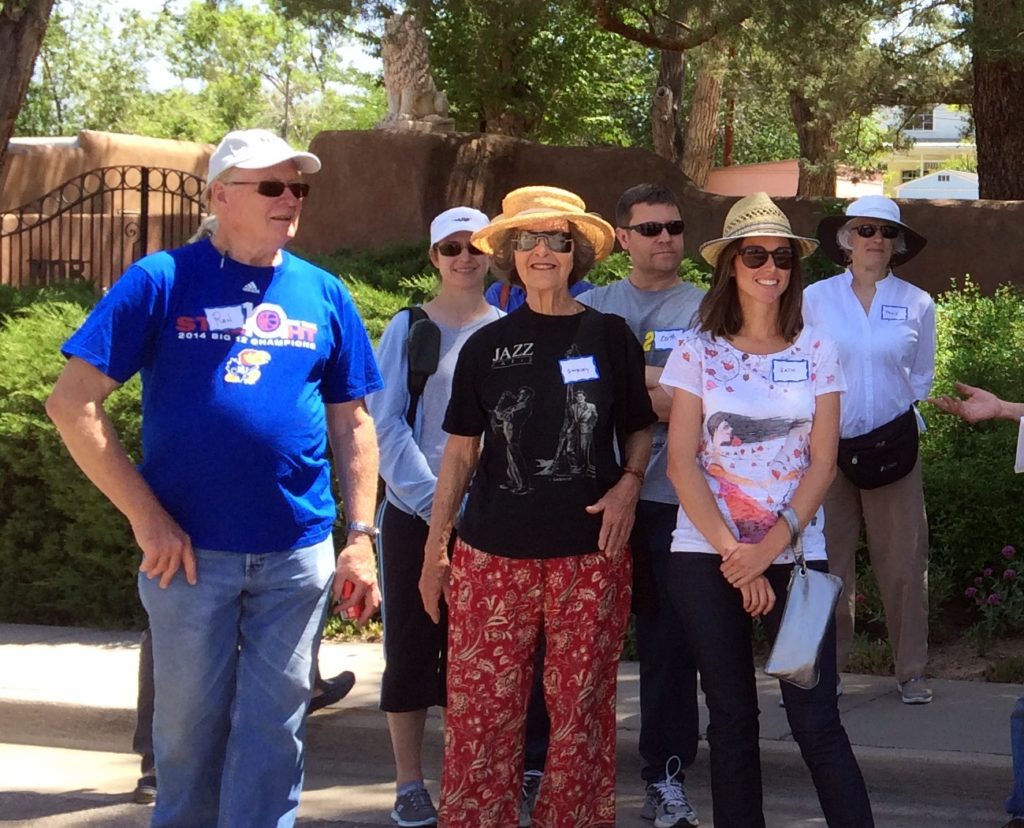 In 2020 we reached out to Steven Moffson, State and National Register Coordinator for New Mexico Historic Preservation Division, to explore whether additional neighborhoods in Nob Hill might qualify for listing in the State and National Registers. With assistance from students in his class at UNM School of Architecture and Planning he determined that additional parts of Nob Hill qualify for listing.
He presented these findings to the community on January 18, 2022  where they were well received. On February 11 he presented the nomination of 1925 Granada Heights and 1945 Broadmoor Addition for listing to the Historic Preservation Division's Cultural Properties Review Committee. The committee voted unanimously to list both districts in the NM Register of Cultural Places and to forward them to the National Park Service for listing in the National Register of Historic Places.
Homeowners have already begun applying for New Mexico Register plaques for their contributing houses and working on applications for the 50% tax credit for renovation of contributing houses.
Professor Moffson's students also surveyed the 1916 University Heights. They recommended that it be coupled with the 1906 University Heights south of the University of New Mexico and nominated in the same manner.  We have asked him if he can continue this work going forward.
Albuquerque's planning ordinances, first enacted in 1955, were amended piecemeal through the years. In 2015 CABQ undertook an effort to update its planning ordinances in a comprehensive way. With public input the Planning Department and the Council restated ABQ's Comprehensive Plan and restated its zoning code as the  Integrated Development Ordinance which now govern land use. This ordinance contains the information needed for successful remodeling and landscaping of houses and front yards. 
If you have questions or ideas about this work please come express them at our Nob Hill Neighborhood Association board meetings or email your association.