The purpose of the Nob Hill Neighborhood Association is to enhance and improve the quality of life for residents living within the Nob Hill area of the City of Albuquerque and to assure that the quality of life in Nob Hill reflects the social, environmental, and cultural needs, desires and interests of its residents.
We are working on needs and opportunities in 6 focus areas.
Quality of Life– Celebrate and preserve the unique, walkable business & community landscape of Nob Hill. Address structural improvements we need. David Garcia chair,david@halflifedigital.com
Public Safety-Enhance the safety and welfare of our residents. You deserve to be safe! Mark Nelson chair, r.mark.nelson@gmail.com
Historic Preservation-We are stewards of an architectural legacy. Shani Madden chair, shanikm@me.com
Tree Canopy Restoration– We value things that last. Let's restore our historic urban forest. Marc Powell and Pamela Weese Powell chairs, recarmarc@gmail.com , pamelaweese@gmail.com
Community Engagement and Communication–Helping our neighborhood connect & share its story. Dominic Pettine chair, nobhilldominic@gmail.com
Urban Planning-Our houses, our streetscapes; CABQ planning work, Gary Eyster chair, meyster1@me.com
The chairs of each committee are eager to hear your ideas and concerns. Every community member is welcome to help out on every committee.
How We Do Our Work
We sponsor outreach events several times a year (in person when COVID permits or on Zoom otherwise) where neighbors get acquainted, address issues, learn from experts, and develop plans of action.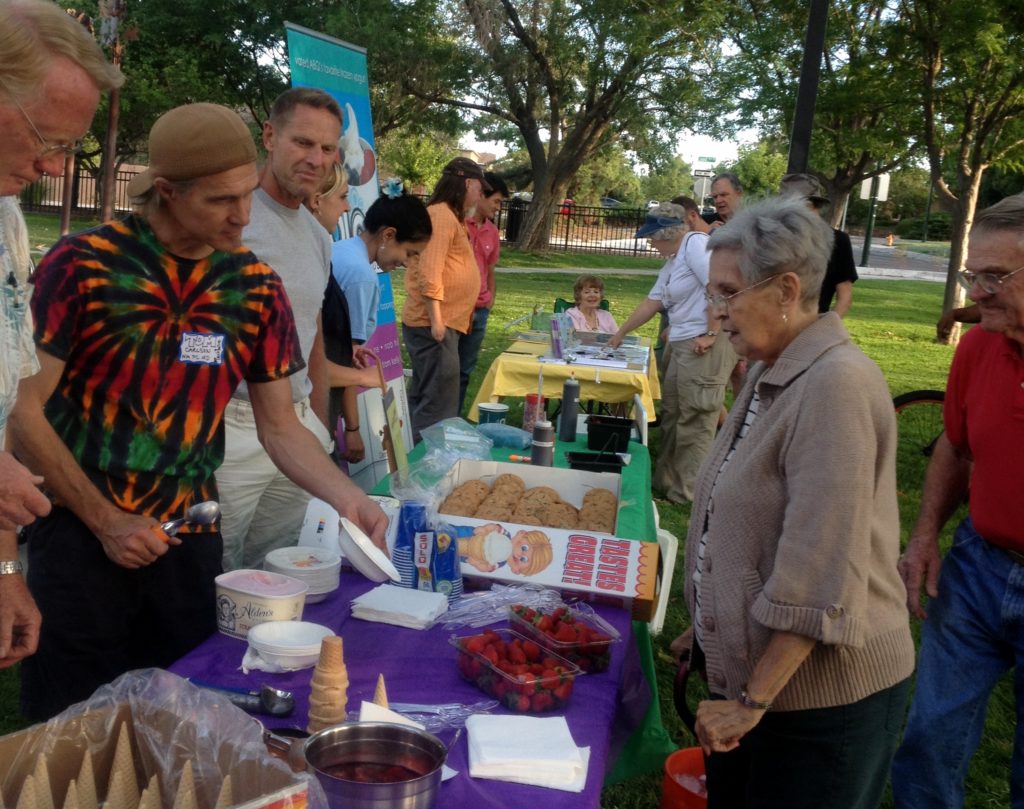 We publicize our work and events with our email list.
Our board of directors meets once a month, on the 1st or 2nd Thursday of the month. Neighbors are encouraged to come and to be heard.
Please join the association. If you are interested in learning more about our work or joining please email us
As a neighborhood association recognized by CABQ we are chartered under Albuquerque ordinances.